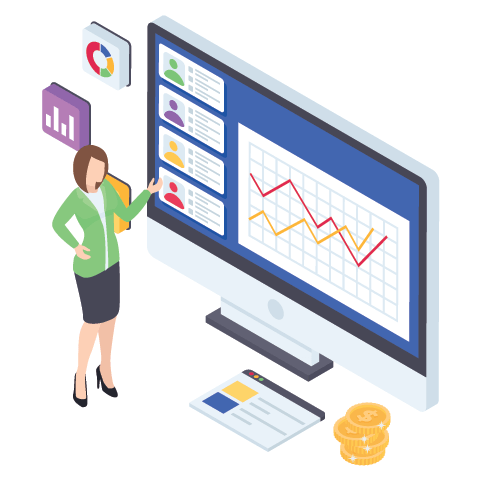 At Masterji we offer Online Computer Coding Classes for Kids, Teens and budding Professionals:
With the continuous evolvement of Technology at a rapid pace, it is important for every individual to fasten up learning of new technologies so as to remain relevant in the modern Era. We at MasterJi help you out in finding your true potential in the tech world.
Why Coding: In today's digital world, coding is a fundamental skill alongside stem subjects like math and science. Coding helps children to improve their analytical skills, creativity and logical thinking. Coding is also going to form the base for the entire AI industry, thus it will be a go to thing for future tech jobs.
Why Coding for Kids: Seeing the latest scenario in the field of education where more emphasis is being given to critical, analytic, and logical thinking we at MasterJi believe that coding is the best option to develop these two crucial skills. We believe that starting coding at an early age helps the child to understand better and analyse all the problems in a logical way.
In Today's tech-savvy world, the school/college curriculum of coding is like a drop in the ocean. Most of what they are teaching is outdated and far from the practical world. Thus creating a huge gap between industrial requirements and the knowledge in your hand. MasterJi helps by bridging that gap by developing advanced coding skills in a very friendly and systematic way. Our entire syllabus is regularly updated with respect to trending technologies in silicon valley (California).
With highly qualified, interactive and experienced faculty, learning becomes engaging and effective. We at MasterJi aspire to take teaching to a new benchmark where skills are imparted in a unique way by building a super friendly teacher-student relation and at optimum prices. Our aim is to equip the kids of this generation with the tool of coding so that they can revolutionize the future world in terms of technology.